Tattoos And Piercings in Oakland, CA
Oakland Ink is all about creating beautiful and custom works of art for anyone that comes through our doors. We know that a tattoo is about a lot more than just the image or the words that appear in it. It is about making a statement or creating emotion within the tattooed person. As a tattoo shop in Oakland, CA, we take this work very seriously.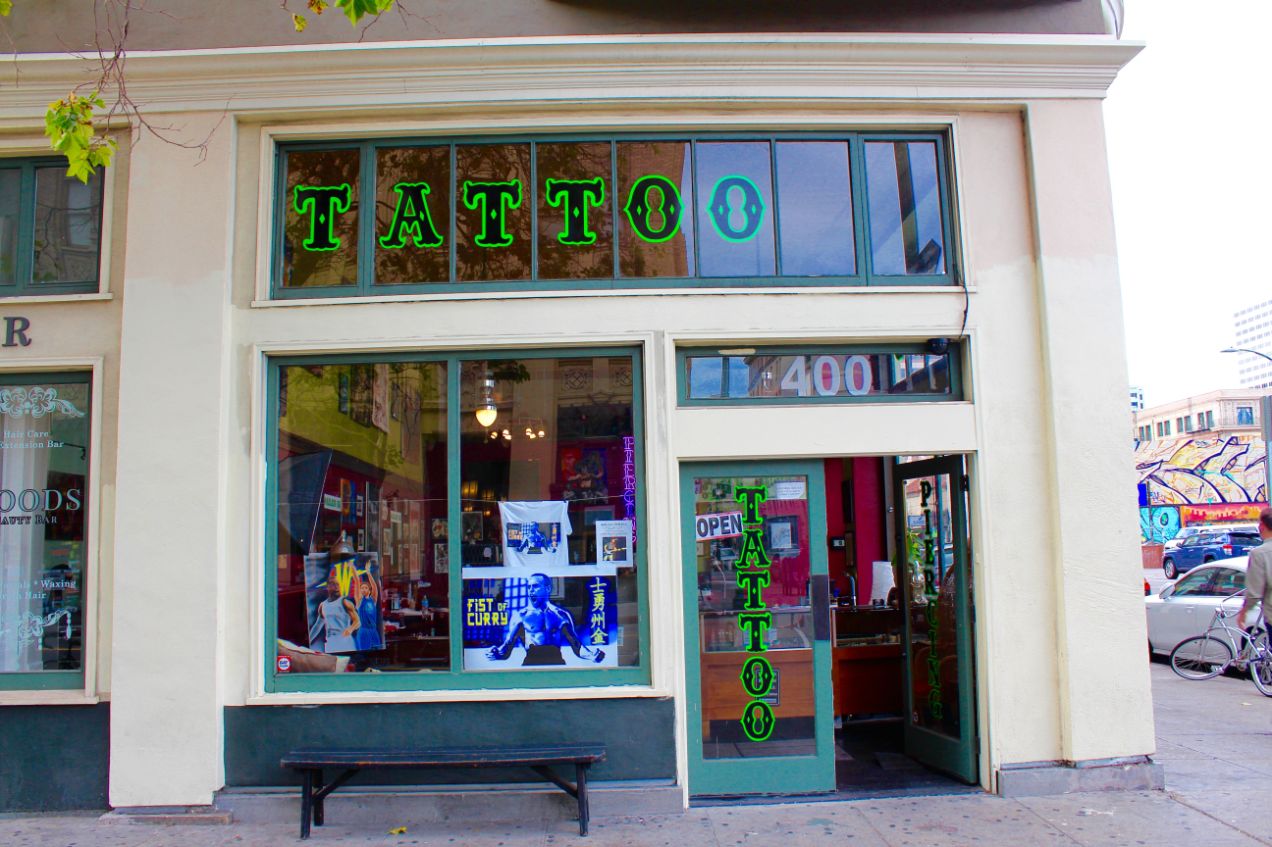 Humble Beginnings
We started the work that we do now in 2013 when we set up our tattoo shop and piercing shop in a 1900s historical building in Oakland. The building just had the charming feeling that we wanted from it, and we felt that this was the ideal place to start to work on what we hoped would become a thriving enterprise for our customers. Fortunately for us, we have some of the best customers globally, and they have helped keep us in business for nearly a decade now. We also work to maintain those relationships by becoming known as the friendliest shop in all of Oakland. That is important to us because we know that the personal relationships we develop with our customers are what help make our business continue to grow.
Darryl Thompson
Started out tattooing himself, before getting into a shop to learn from a handful of dedicated artists. Over time, Darryl developed a style of tattooing known as 'hustle'. Once his style had been solidified, he opened up Oakland Ink as a way to create his version of tattoo culture in his storefront shop. Aside from tattooing, he is an accomplished airbrush painter, body painter, and graphic designer.
When not at the shop, you can find Darryl with his family, or playing one of his many instruments.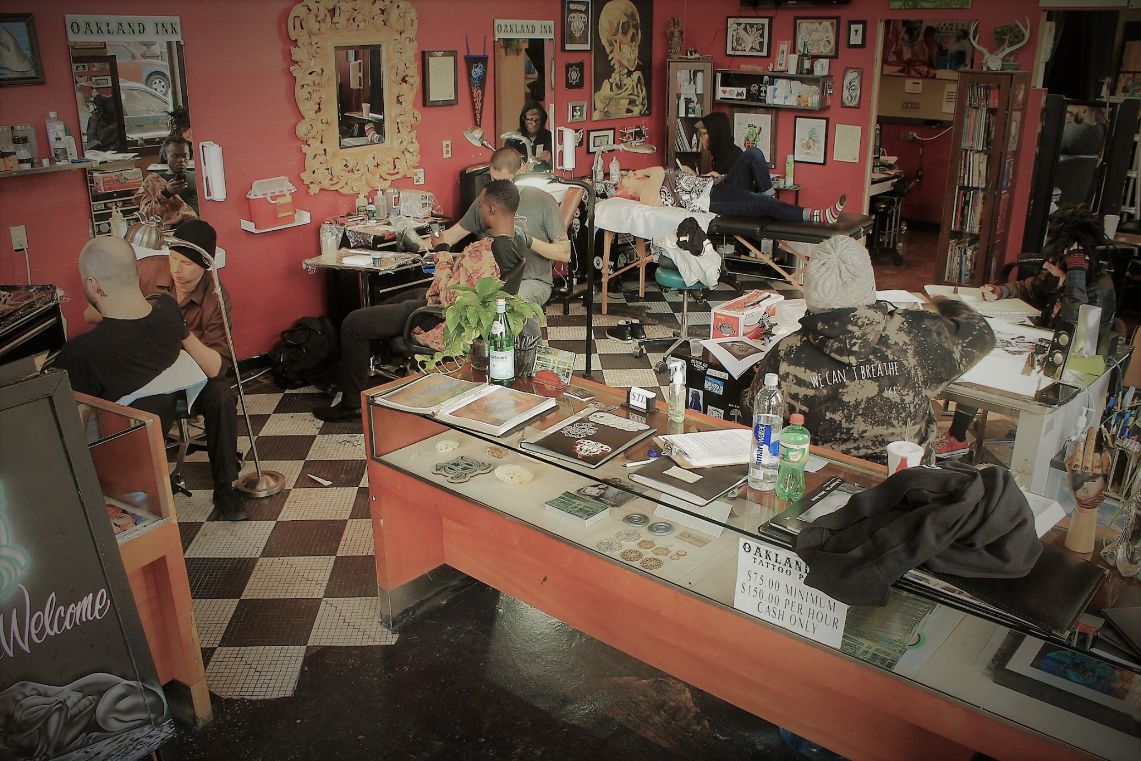 A Growing Team of Oakland, CA Artists
The artists who work for us are talented individuals who care about the finished product they create for the customer. They see the work they do as their way of giving back to the community in the form of art and expression, and those are exactly the kind of individuals that we want to have on our staff. Thus, we are always looking for the cream of the crop for those who can do tattoos and piercings. We need them to handle even the most complex requests from our customers when possible, and we know that the people we hire will be able to come through for the clients like this. Come in today to see artists such as:
Thomas "Tea" Montano | And others
Contact Us
Any of these creative individuals will be happy to discuss what you want and expect from your tattoo or piercing. They can go over various options with you if you are uncertain about what you want, and they will be happy to help you best find the kind of tattoo or piercing that speaks to you. They just want you to walk away happy and able to show off their work with pride. If that is the kind of experience you have been looking for, you have come to the right place.