Tattoos & Piercings
What type of options do we offer at Oakland Ink when it comes to tattoos and piercings? Fortunately, these are the two main services that we offer, so you will never have any shortage of options to choose from. We know that it is a challenge to settle on a particular style or option when there are so many out there, but the staff can help you decide what you want to do. They can literally help you find your personal style from the various options available, and they are happy to do so because this is the line of work they signed up to participate in. Their goal is to make sure you come out of the studio with exactly what you want from your tattoo or piercing experience.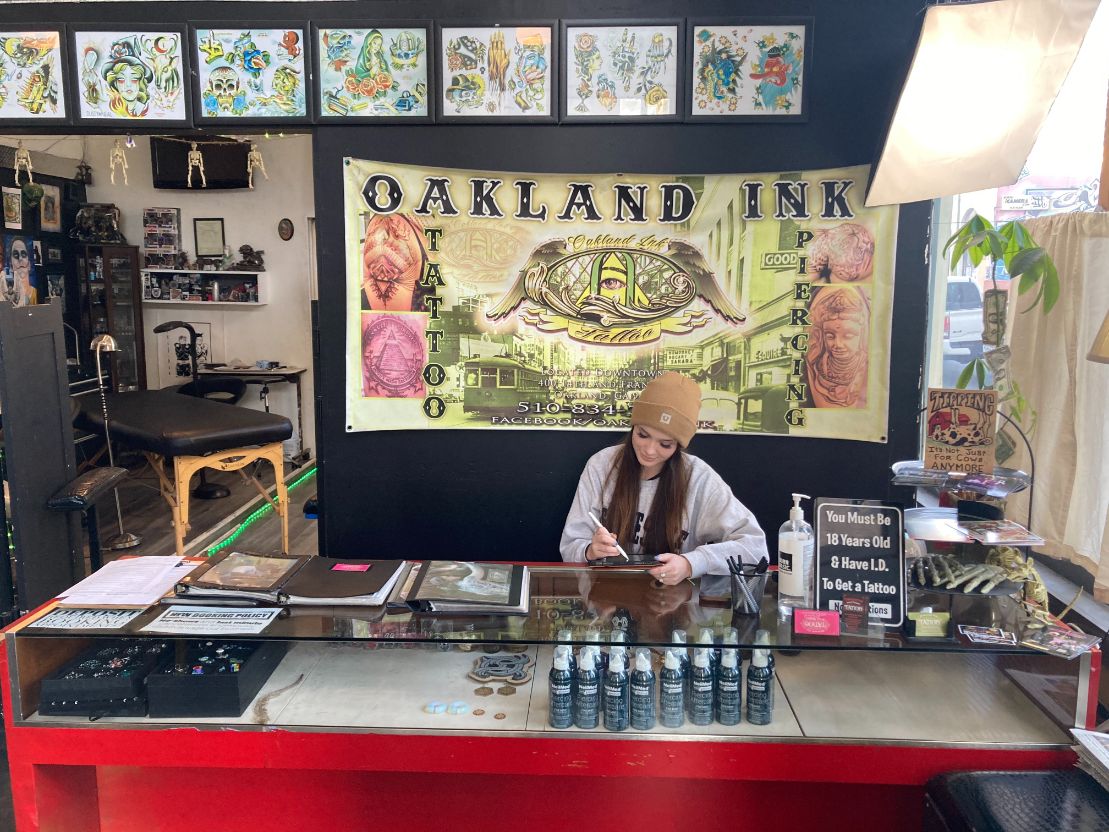 Photo Gallery Is Available
We make a photo gallery of the work we have done before available to anyone who might want to view it. It is vital that people have access to some images of work that has been done before so they can get a good idea of what options they may want to settle on for themselves. People end up choosing something based on what they can see from work done before, and we think that is helpful for those who just can't decide what they want.
Seeing images from what we have done before can make it easier for them to select something that is similar. Of course, our artists are happy to work on ideas that are not included in the gallery as well. They will go over the options and what you want to have done. If they feel that they can take on what you would like to see on your body, then they will do so.
Get a Unique Look That Makes You Stand Out in Oakland, CA
Tattoos and piercings alone may not make you stand out in Oakland, CA as much as they once did, but if you get high-quality tattoos and piercings from our team, you may still be able to stand out more than you otherwise would have. That is the goal that we approach our clients with when they come to visit us. We want to provide them with the opportunity to establish a look that is uniquely their own, and we feel that we have done that for those who have come to us up to this point. If you have a burning desire to make yourself look unique, we want to help you reach that point. Thus, we offer the tattoos and piercings that you need to get the job done.